So we were shopping last night and the kids found this:

A Spiderman Mr. Potato Head!!!

Seriously!!! His costume is stretchy and fits over the spud!




It even comes with the Peter Parker guise!



Alex played around with the iMac and made him look like he's in the actual comic: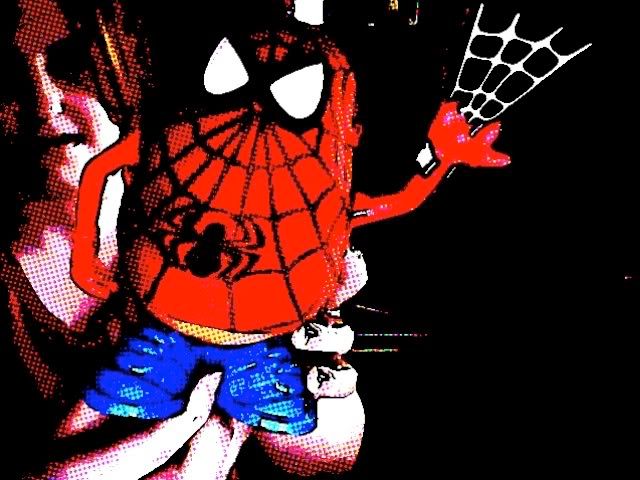 And how about that upside-down kiss from the first movie? Huh?






My mind is just reeling with how I can fit him into the Waffle and Blik Toy Story series...