So here it is!

Chapter 5! Can I hear a Woo-hoo!?!?!

This felt like giving birth since I was in and out of being sick while trying to complete it. :)

I want to say thank you thank you to my beta,
shadownyc for reading it over and correcting my mistakes (especially since my 'a' button on my laptop keeps sticking).

Will be cross-posted to my other journals, MW and the bjfic journal sites.


Title: Justin's Baby
Chapter 5
Pairing: Justin/Brian
Genre: Bad!fic, crack!fic - I dunno - take your pic - I don't really give a shit.
Rating: Mature
Warnings: God, where do I even begin? Sacrilege, demon worship, mPreg, bad language, drugged sex, bad!fic, crack!fic and mentions of the high cost of housing.
Summary: Based very loosely on Rosemary's Baby. Justin gets more than he bargained for when he moves into the apartment of his dreams.

Disclaimers: Don't own Cowlip or the boys. Also, I do like Pin Coladas, I always get caught in the rain (hey! It's the Pacific NW), I'm not into yoga and I do have half a brain. Two halves to be exact and the right one and the left one are constantly at war with each other.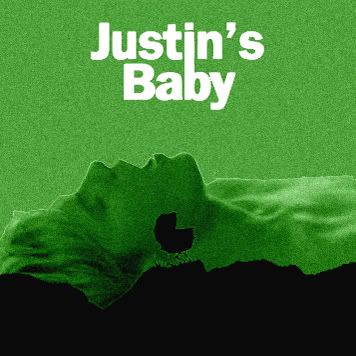 Thanks go to
fiercediva for the icon and poster. Thank you babe! *smooches*




(

Links to previous chapters behind cutCollapse

)







(

Chapter 5 - Justin Gets a Heavy Dose of the FolksCollapse

)