The start of December kicked off to a great start!
14 inches of snow!!!!
Seriously...14 inches! :)
So before I could get the kids into warm wear, they were outside playing in it. I finally got them into warm coats, waterproof gloves, hats and thermal underwear. Then they got out the sleds and tubes and voila!
They were out for a long time today going down the hill in our backyard. They also made an igloo and tried to get the kitty involved.
It's like burying yourself in the sand, only colder. :)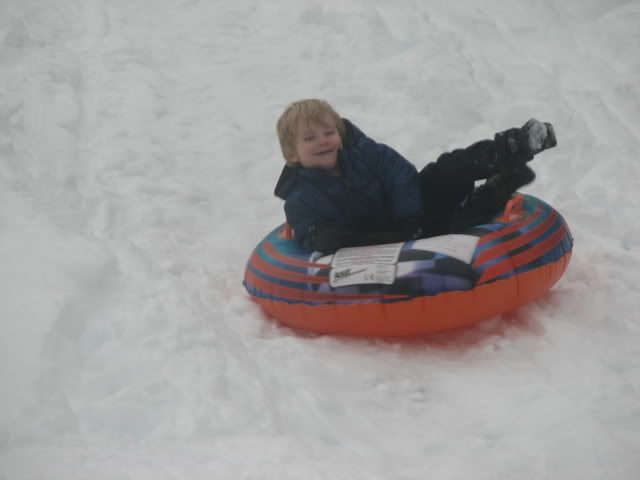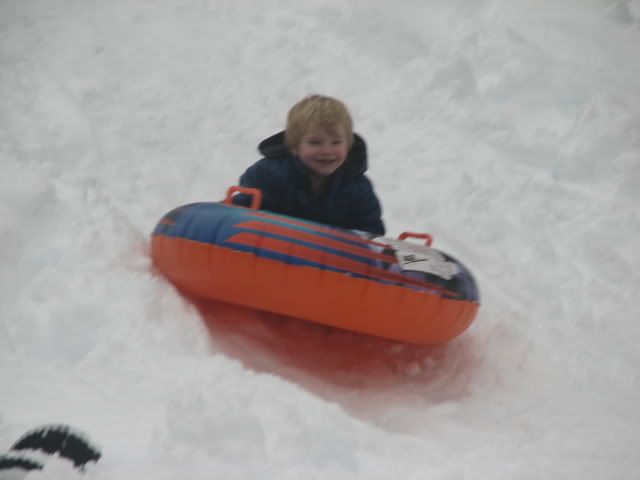 I think it's illegal to have this much fun.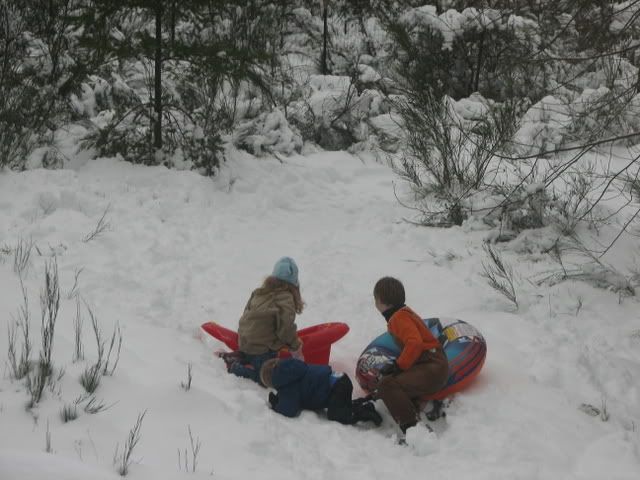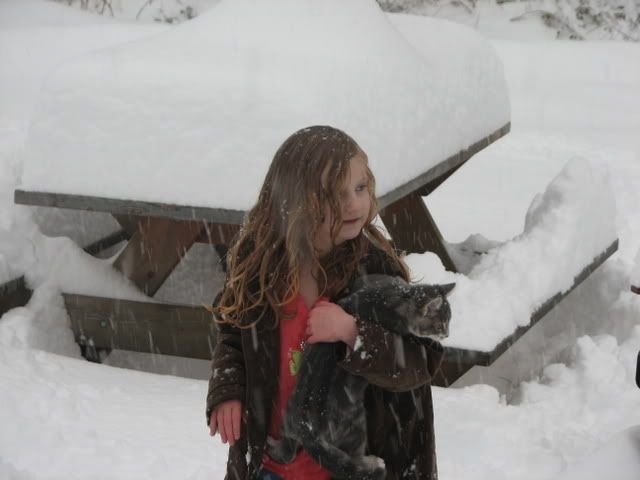 Yes, the kitty's grown.
No BBQ today! LOL!
And then my sister-in-law said she's never gone sledding because she grew up in Hollywood and when she went to live in Maryland, no one was into that so...
I told her to go do it today. She hemmed and hawed and I said get over it. Go out and have fun!
So, see? She didn't have fun at all...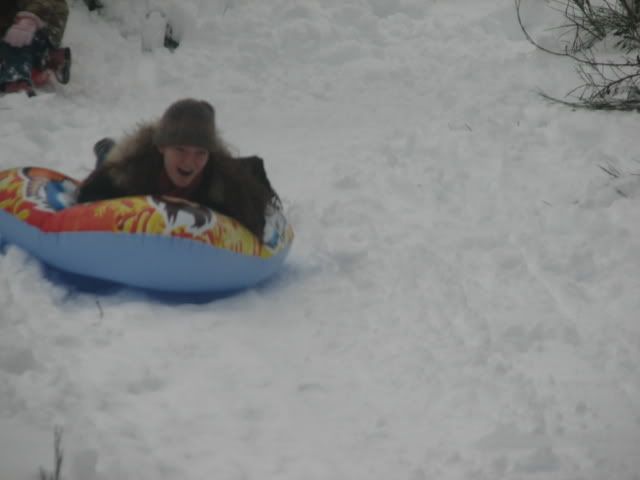 Nope! Not at all...
Another wonderful start to my holidays were some icons by the talented and generous
qafmaniac
who made me some QaF cannibal icons.
*points to my icon*
That's the Ranger Ben one. I have 3 more on my icon journal. They all say "Merry Christmas from Hell."
Thank you
qafmaniac
again!!!! *blows kisses*
Lastly, I was surfing youtube again and I came upon this somehow:
This would be Orlando Bloom's guest starring role on
Midsomer Murders
(a role he played in one episode before he went on to make Lord of the Rings). Someone put together all his scenes from the episode
Judgement Day
.
He's so cute!!!!
(I thought it was cute...)
Current Mood:
cheerful