Okay first off, it was
such_a_steph who won the little trivia question about my ham costume.

It was from To Kill a Mockingbird and it was Scout who said, and I quote, "I was to be a ham," when talking about her Halloween costume. I love Scout. I always loved Scout. Probably because I could identify with her so much.

And yes, I wore the same kind of baggy overalls when I wasn't wearing my parochial school uniform.

So she can request whatever she wants from whatever verse (the cannibal verse, the mirror verse, Justin's Baby verse or even my orlibean verse).

And on another note, I noticed that it's
brianswalk birthday today. I've been terribly remiss in wishing people a happy birthday and doing something for them. So here you go hon!

I decided to use Waffle and his voodoo book. I acquired one of Brian's hairs. he plans on making him your luuurve slave.

So here he is with 'the book:'






He's doing his little dance: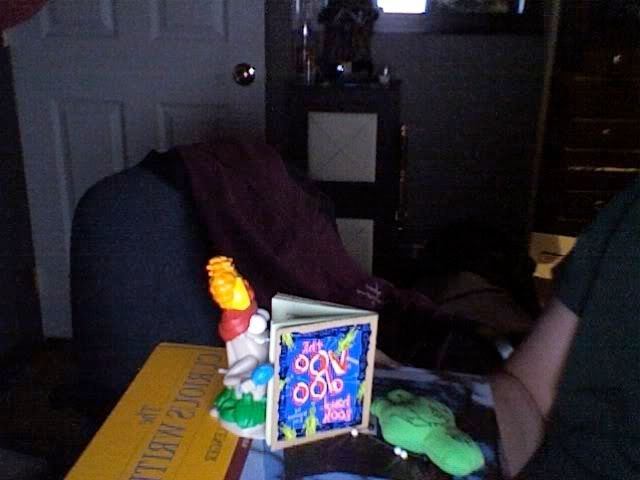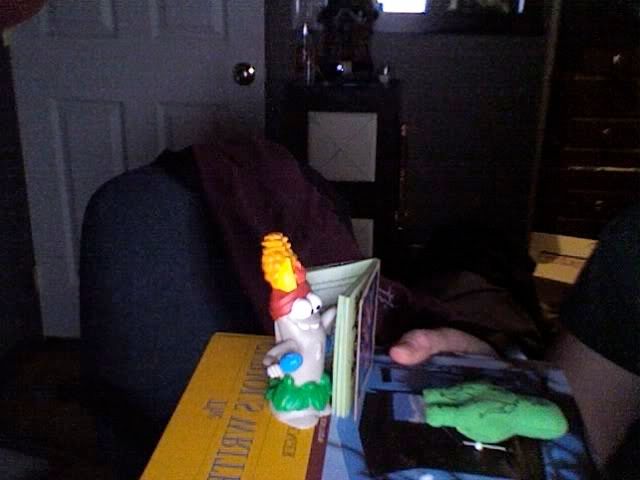 And voila!

*blinks*

You think I would learn! Once again, Waffle mixed up the hairs. He didn't get you canon!Brian but cannibal!Brian! And he doesn't look exactly happy about it: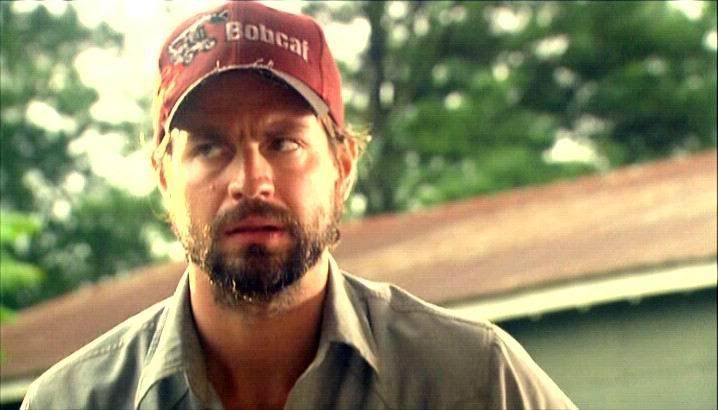 Don't worry dear though. I snuck some of the drugs out of Emmett's stash. Brian won't be bothering you again.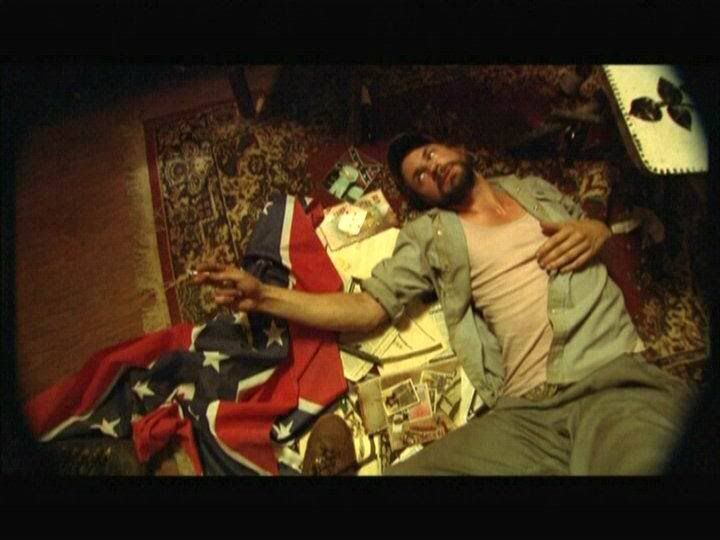 I think that's a good thing...

Happy Birthday Lisa!!!!