I've been having fun on Facebook lately.

I've actually hooked up with some people from high school.

Which is weird.

I left that place back in 1981. I left a lot of places behind. And now it seems to be coming back to me.

Like old high school friends and a person who I worked with at my first real job when I graduated from college (he was also my best friend in the last few years of university).

I think this is a good thing...

I don't know. I'm just such a different person now. Anywho, I posted some pics there but I thought I'd post them here too. :)

A few pics of our summer (most of them are of Rattlesnake Lake which is right near our house). We spent about 3 days out of the week at the lake (especially when it was uber hot).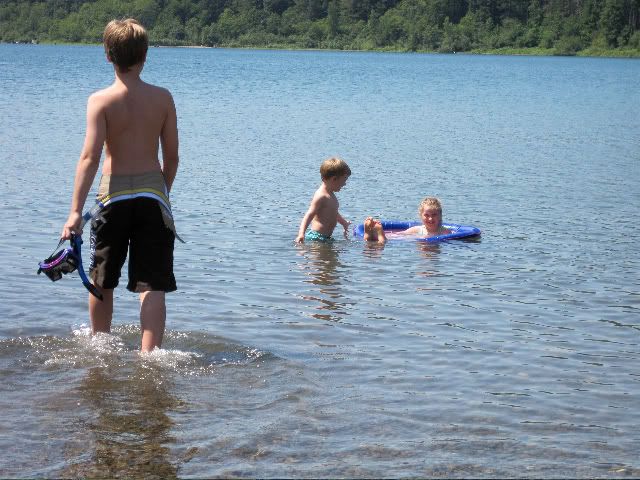 Griffon, Rowan and Donovan enjoying a refreshing swim in the lake




Griffon taking Donovan farther and farther out in the water. Of course, he stopped when I caught him. LOL!




Donovan is always so proud of himself when he climbs all the way to the top of the stump.




Now this is the life!!




Rowan coming out of the water. This lake is seriously made for people with rafts, floaties and tubes.




Speaking of kids with floaties. Here comes Donovan out of the water...again.




I'm not sure what this girl was saying to Griffon but I think it had something to do with scaring her and that wasn't very funny. :P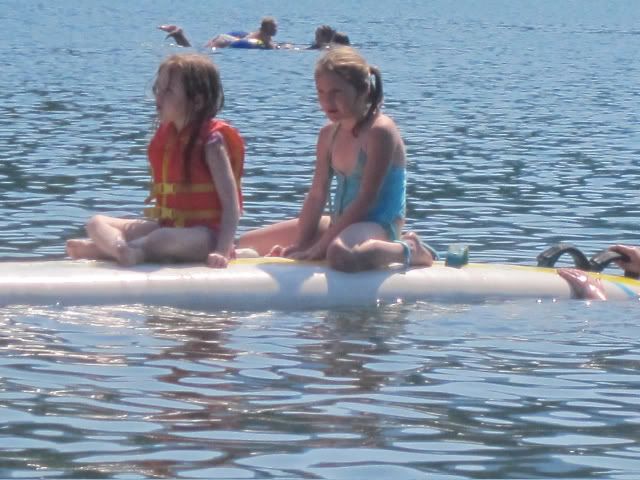 Rowan with some little girl she had just met. Such is the life here. You make pretty quick friends, especially if you have the fun toys. :)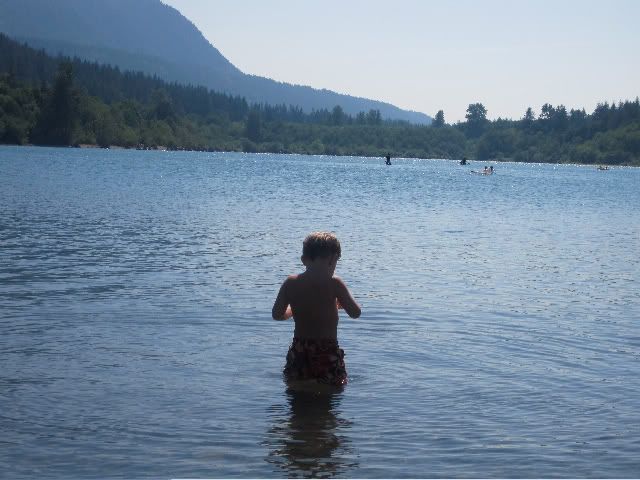 I love this picture of Donovan! And it shows you how late the kids keep me out too.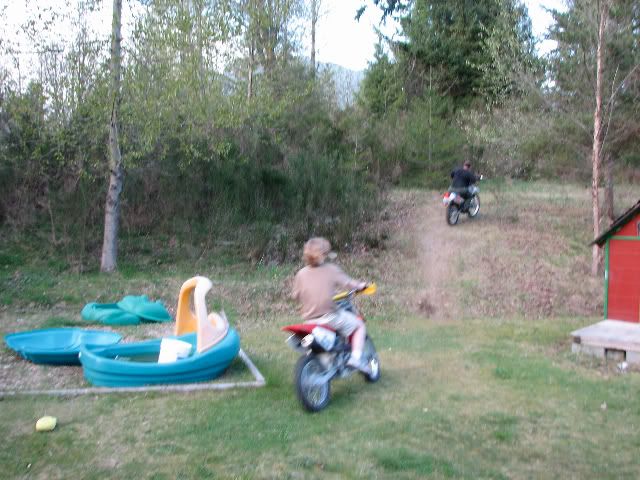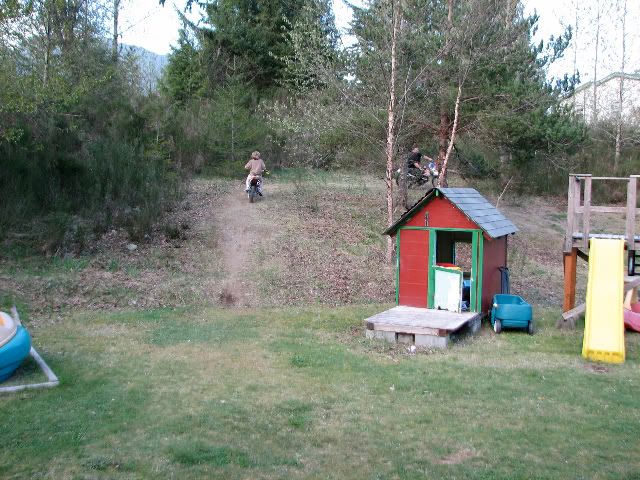 These two pictures are back home and show my son and hubby tearing up part of the hill with their toys.




And I'm sorry, but they are way too young for this bike just yet. But they can't seem to help it - it's in their genes.




And this is Rowan climbing to the top of the rock wall during Fall City Days. This is her second year of doing that and reaching the top. :)



So there you go.

And once again, if you would like to join me on Facebook, which really is a different animal than here because you can only put one or two sentences there, then give me an PM or let me know here and we can play together there.